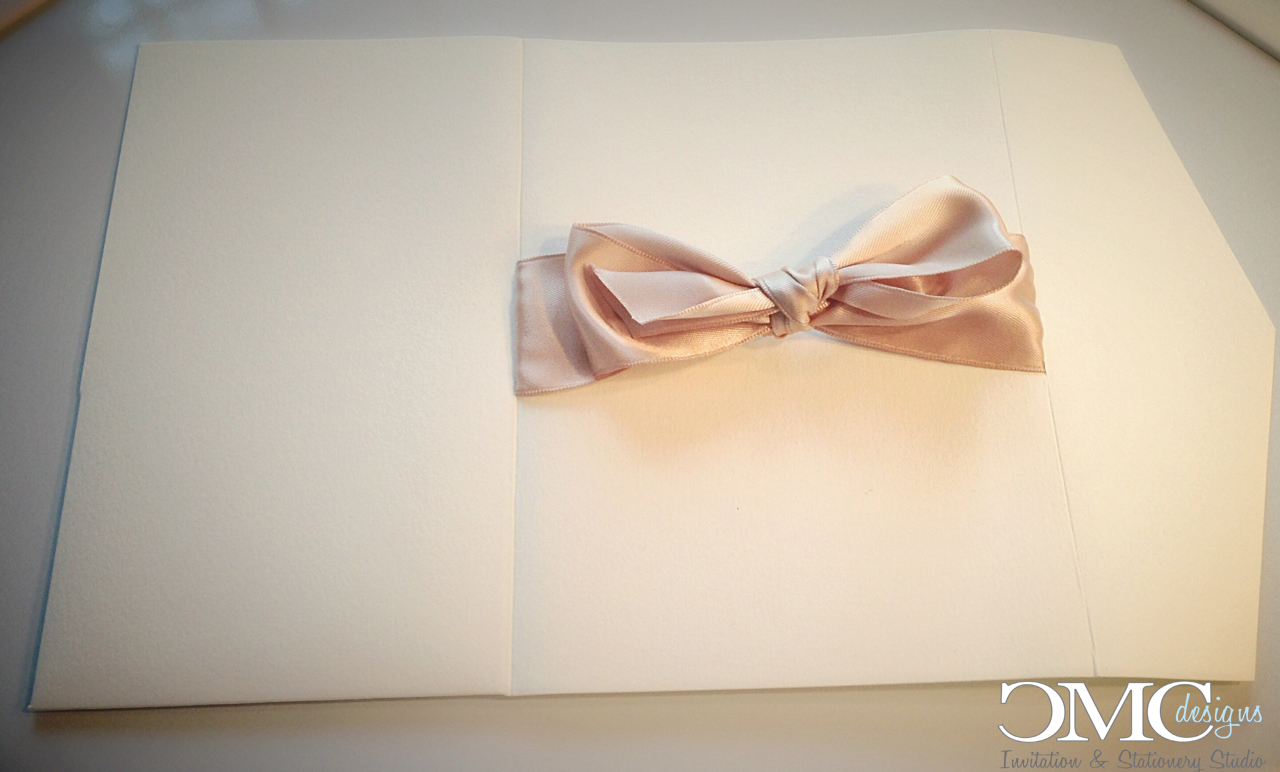 Danielle and Blake
Thank you so much for the wedding invitations, you made them exactly how I wanted them and completely exceeded my expectations. They are perfect and I have already received tons of compliments on them. I really can't thank you enough! It has been a pleasure working with you!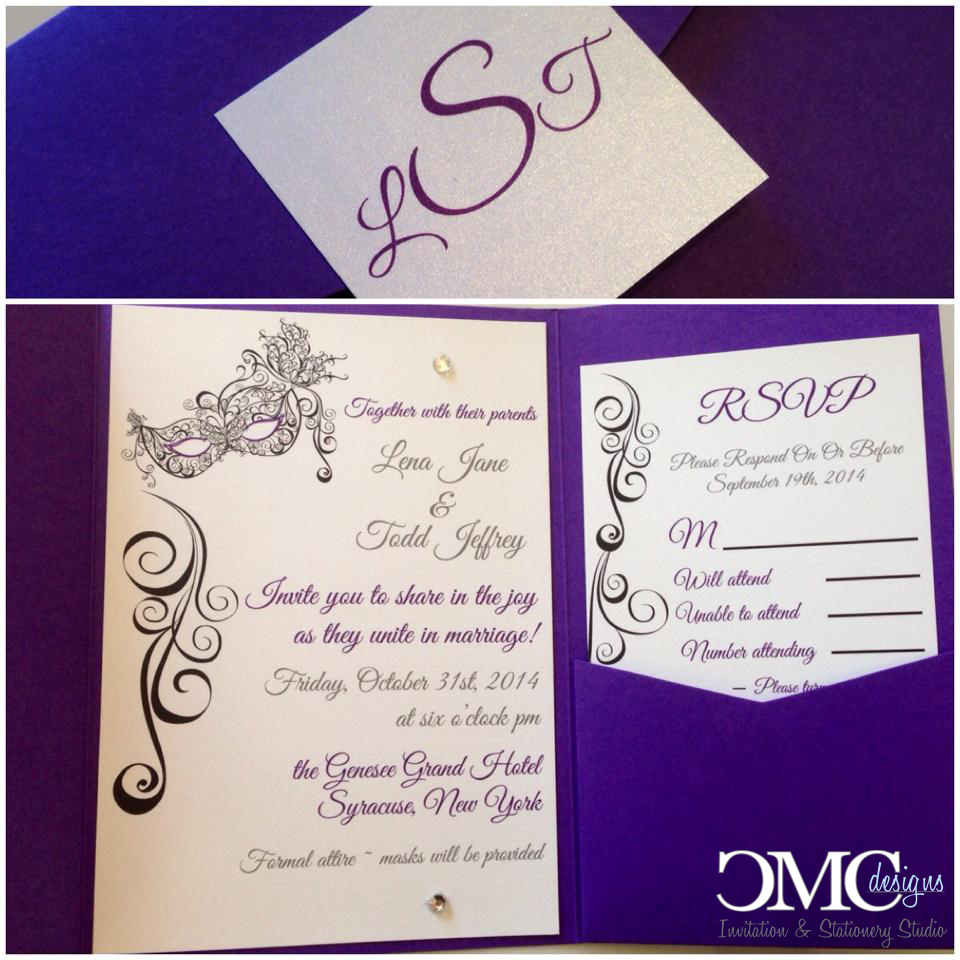 Lena and Todd
Thank you so much for creating our AMAZING invitations! We have received so many compliments! It was such a pleasure working with you, and would love to work with you in the future so I will keep you posted! Many thanks!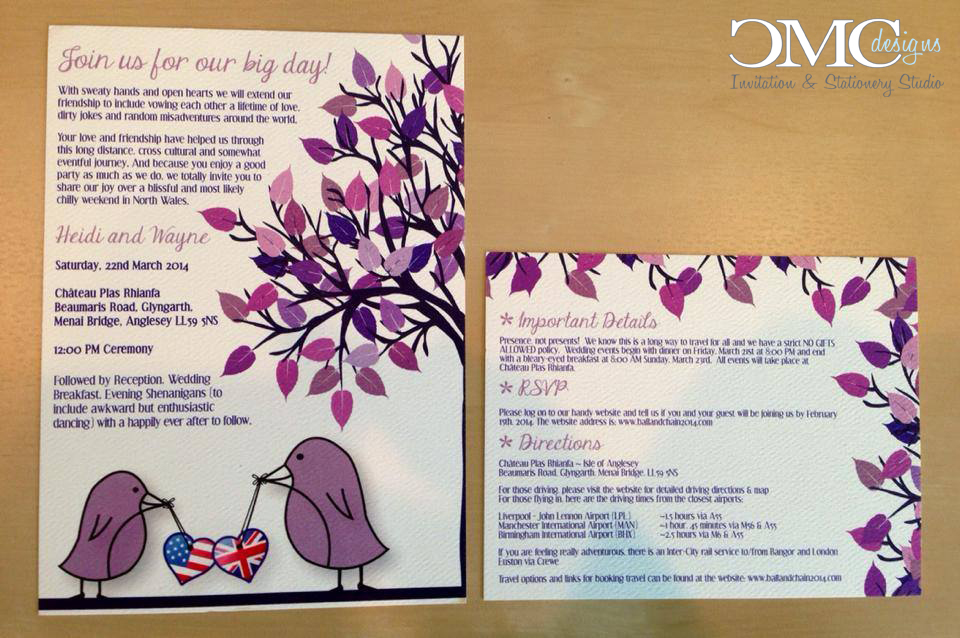 Heidi and Wayne
From the future wife: "OH MY GOD – THEY ARE PERFECT!!!! We LOVE LOVE LOVE them! You are wonderful and I just can't thank you enough. We still haven't let anyone know but I cannot wait until they see these – just so perfect and so reflective of "US"." From the future husband: "Christi, I agree with (future wife!) The work is fantastic and we can't wait for our friends to see them! Thank you so much for the attention to detail and for your creative thoughts!"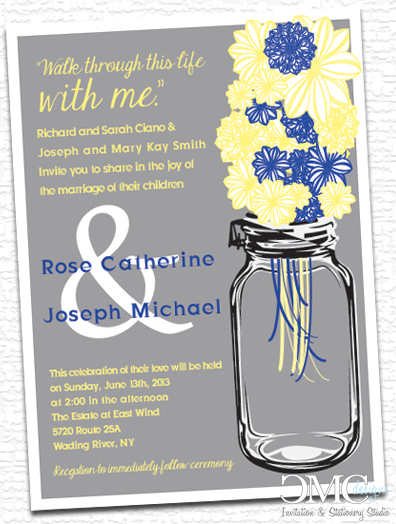 Rose and Joseph
Absolutely amazing overall experience! Christi was very prompt with responses and took care of everything. I never thought creating my invitations could go so smoothly! I have already recommended CMCDesigns to all of my friends who are getting married. People are amazed at how well they came out. People have been calling and texting me saying how gorgeous my invitations are. I was originally thinking of making my own invitations. Christi went above and beyond my expectations. I could have never created anything like what she did. I rave about the communication process and how everything was just so easy. It was a wonderful experience working with Christi and I look forward to using her again.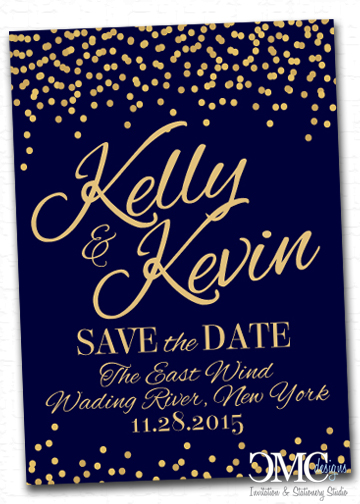 Kelly and John
My mom used Christi Marie creative for my shower invites and we all just loved them!!! We had so many compliments on them too! I highly recommend Christi Marie Creative. The invite was not complete until we were absolutely happy with the design! An excellent experience.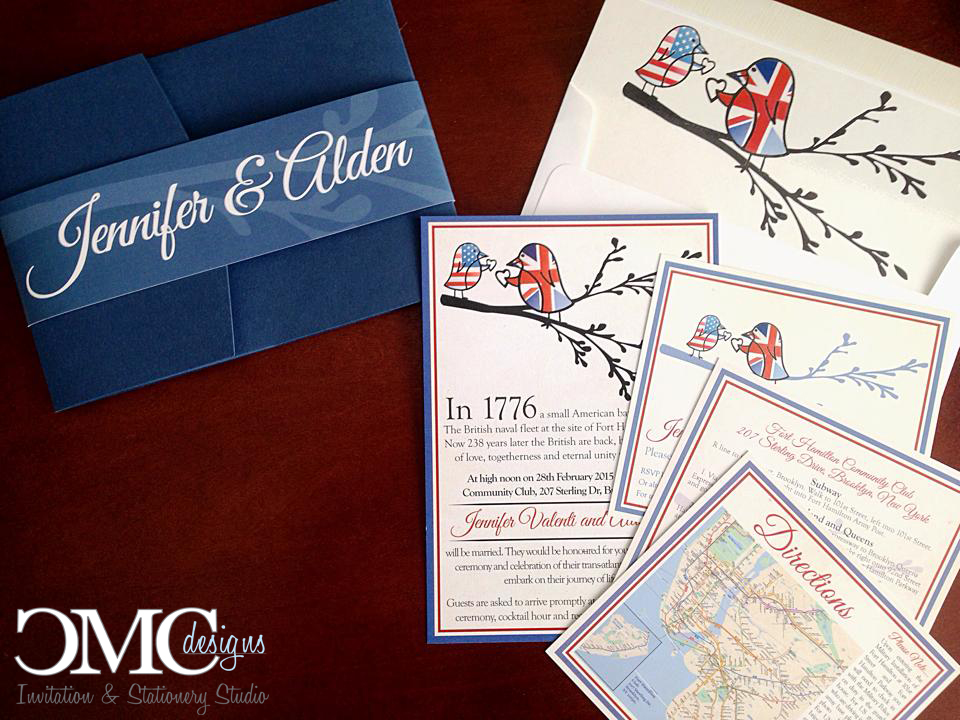 Jennifer and Alden
I just want to say that I mailed out the U.S. invites on Thursday and my friends are contacting me telling us that they love them! My sister and mother were beyond! They have them displayed!!! I can't wait for Alden to see them in person. I rushed the UK and overseas invitations to him for receipt on Monday! We look forward to the RSVPs coming in and will be in touch regarding the seating chart and table names! Thank you again! I look forward to singing your praises on your site and etsy and every wedding site out there!
Khaing and Aris
Christi is definitely THE BEST choice we made during the wedding planning process! I first found her through Pinterst and Etsy for her wedding coasters and it went on to my wedding invitations, ceremony programs fun facts cards at the receptions and to the seating chart! Her attention to detail, amazing creativity and top notch client orientated customer service skills are truly what we are thankful for! She was uber patient with me and my unlimited demands. Her creations are definitely the talk of the wedding and my husband and I are so thankful that we have found her!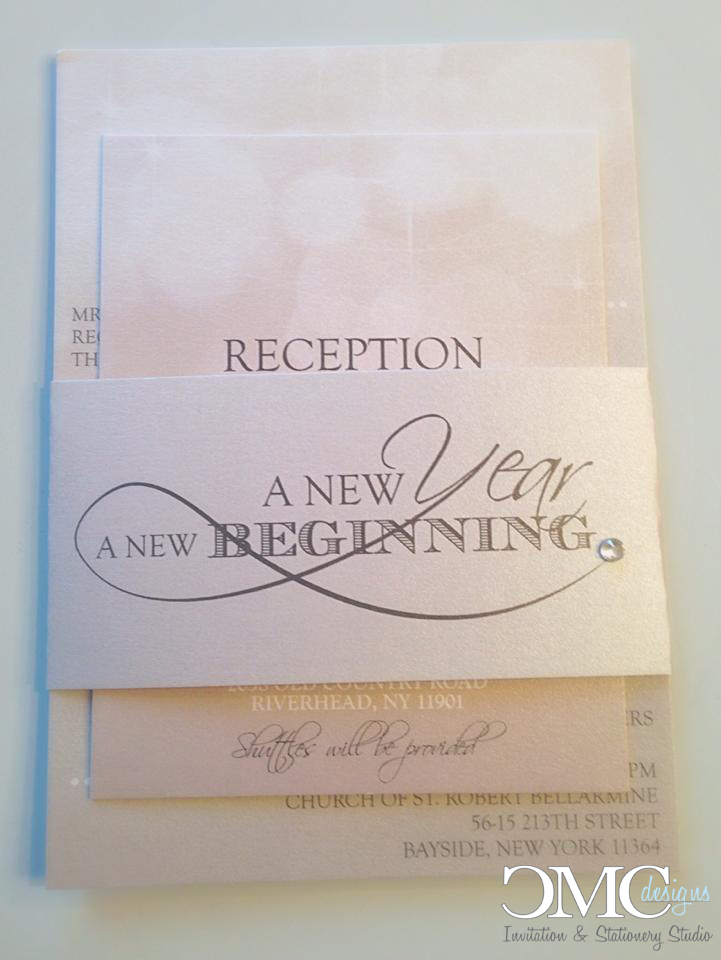 Lauren and Kurt
Thank you Christie for all your help and for your amazing invitations! We love them and so did everyone else!!!!